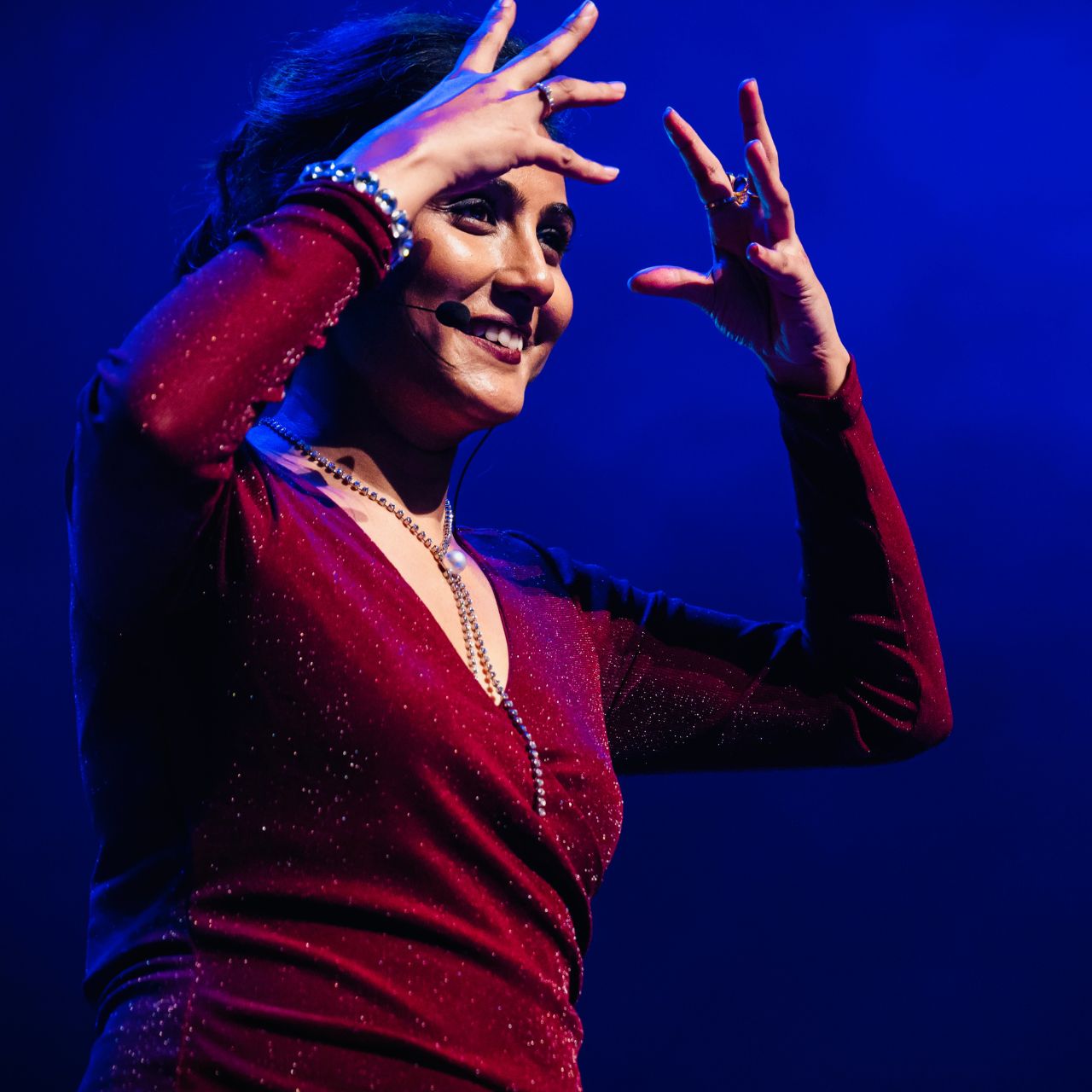 The future of coaching is experiential.
We are entering the era of immersive experiences.
And yes, it applies to coaching as well.
Want to stand out as a coach?
Create extraordinary experiences for your client?
Learn the revolutionary, experiential technique 'Conscious Music Code' that involves using music & aroma to reprogram the subconscious, easily.
---
Multi-Sensory | Immersive | Engaging | Fun | Experiential.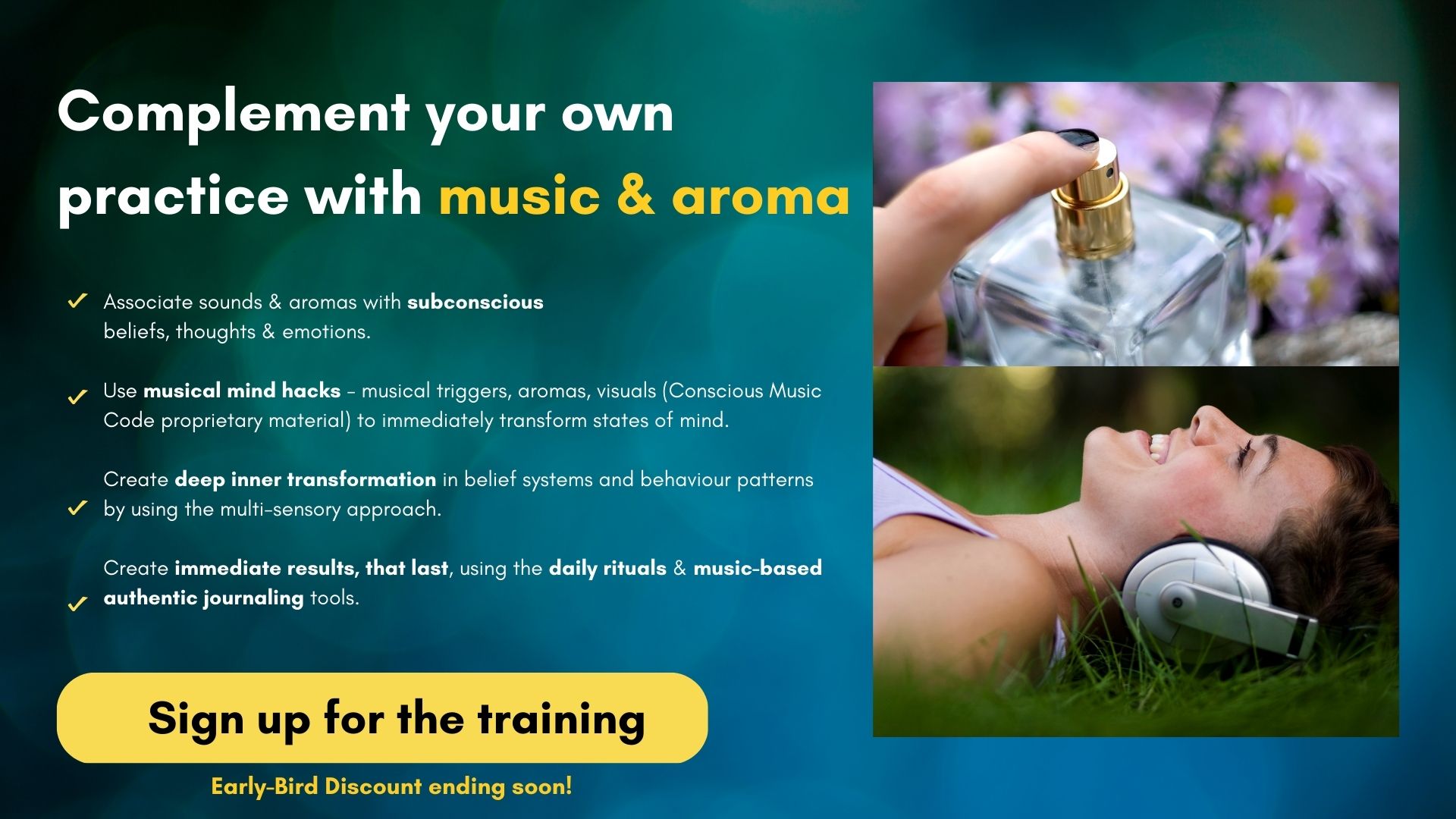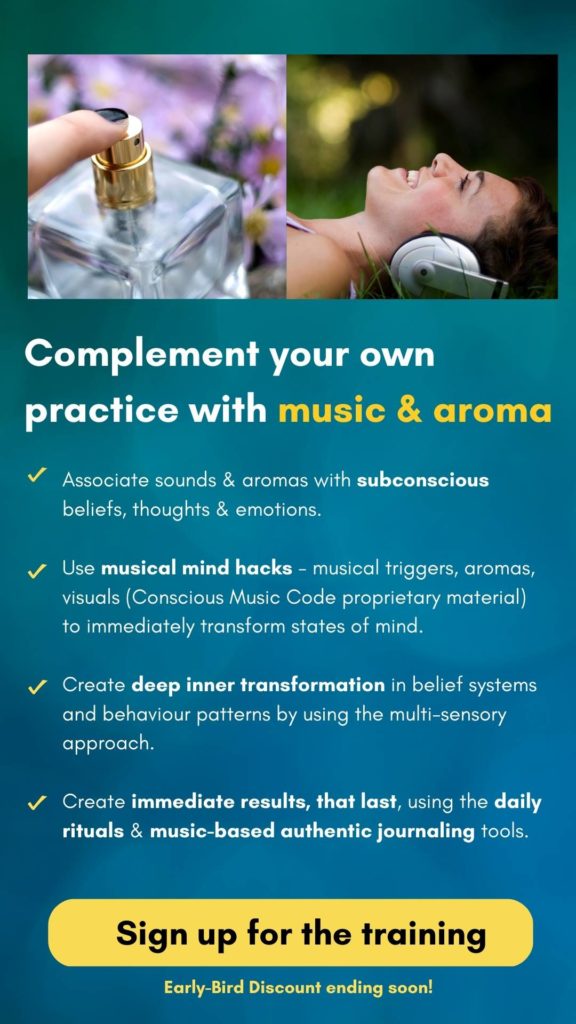 Not just a one-time training. Discover what is included:
Full Day Experiential Multi-sensory Training (music & aromas)
Access to the Conscious Music Code Sound bank for Coaches (Soundtracks)
Instruction Guide Booklet with Journals & Daily Rituals
Membership of Conscious Music Code All Online Programs (worth 129 USD)
Access to the CMC Coaches Community & Follow-up Sessions
Certification as a CMC Coach on completion of assignment
3 Multi-sensory kits of your choice
Limited seats. Crazy prices.
Ready for the immersive, experiential & unforgettable training, that will transform your work, forever?
You don't need any prior knowledge on music/perfumery.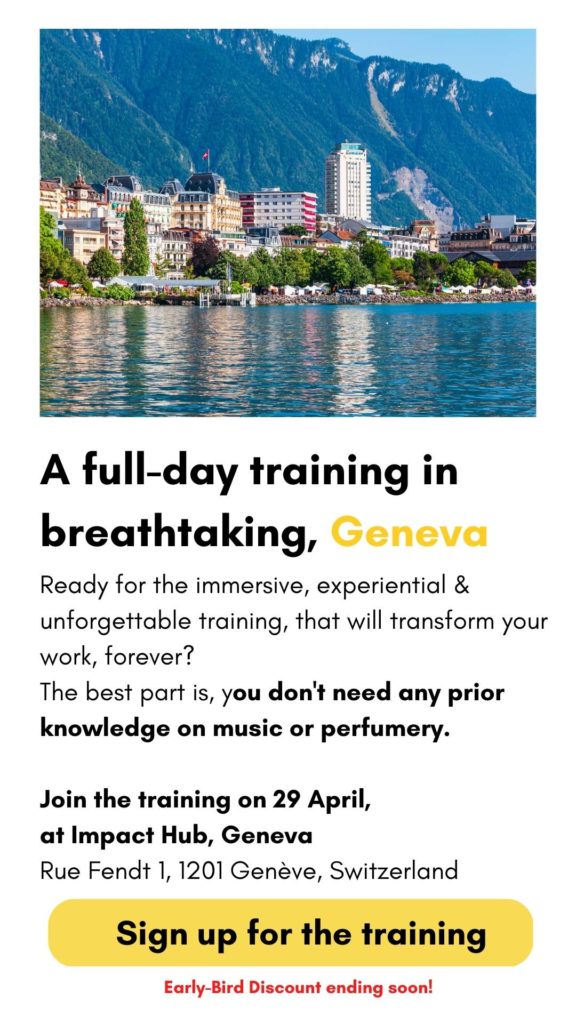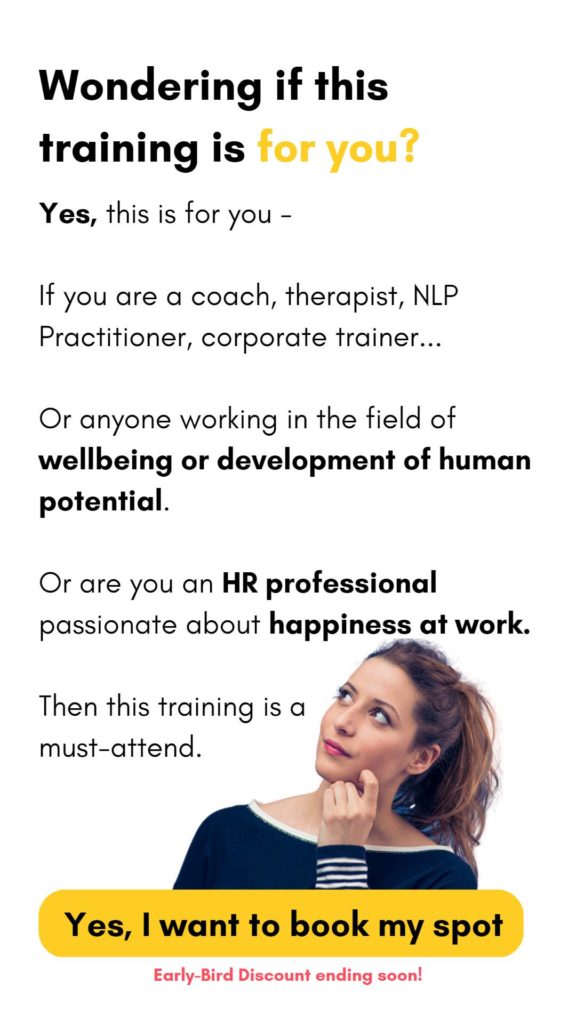 Watch These Videos to Get A Better Idea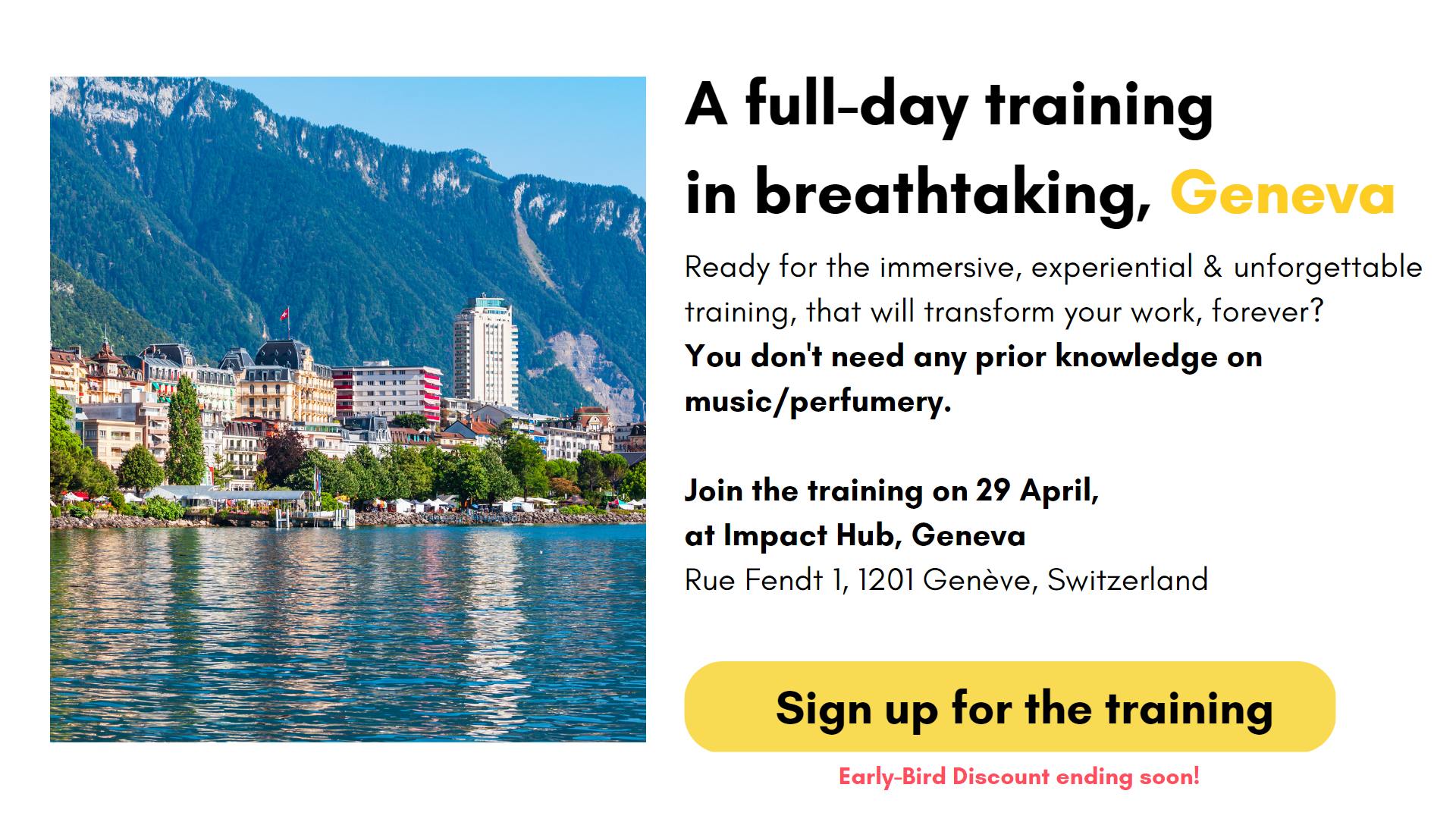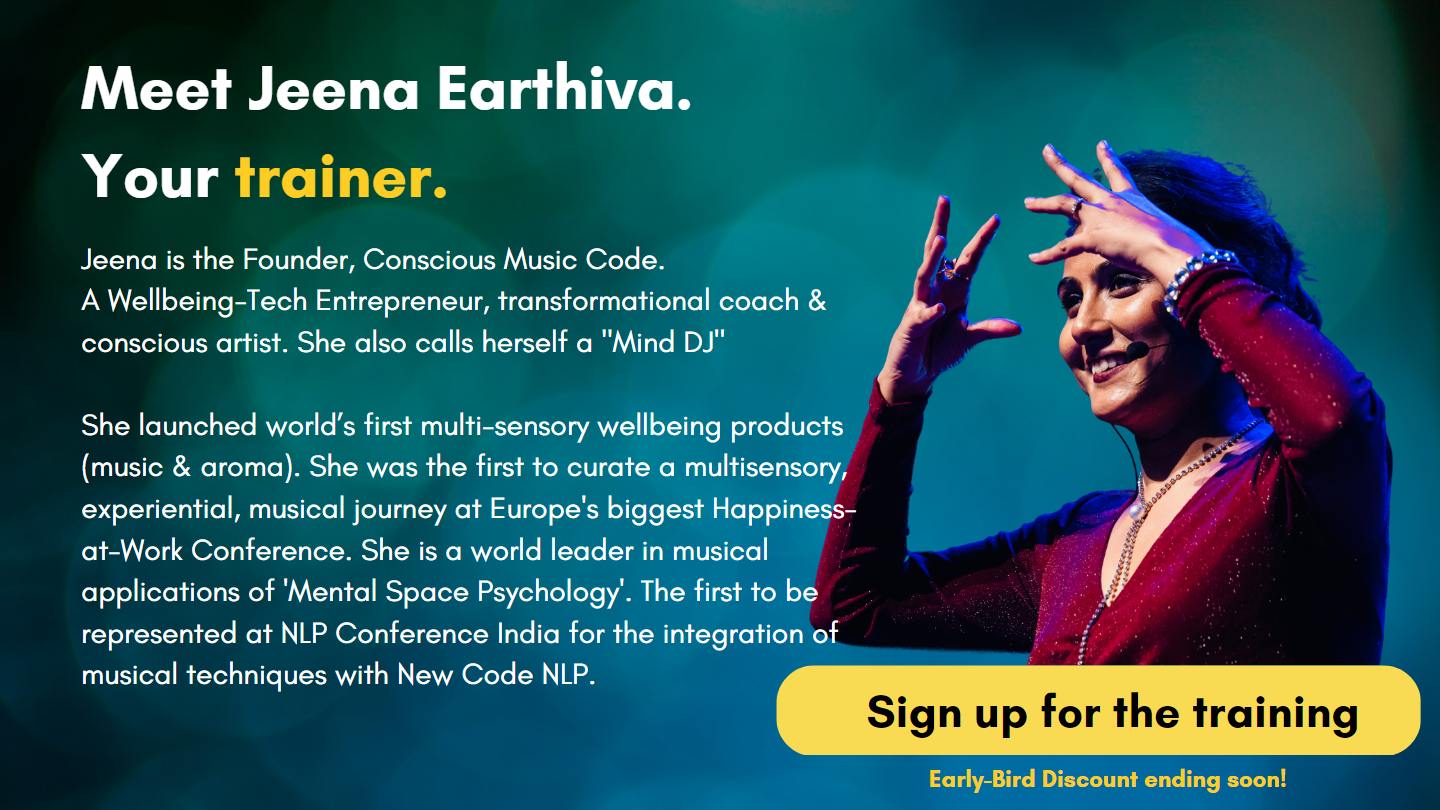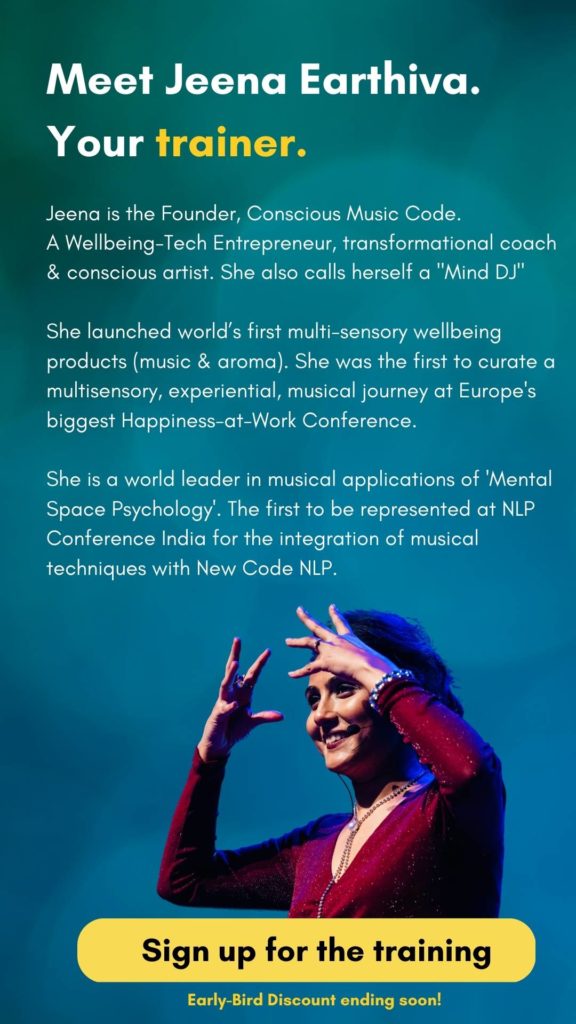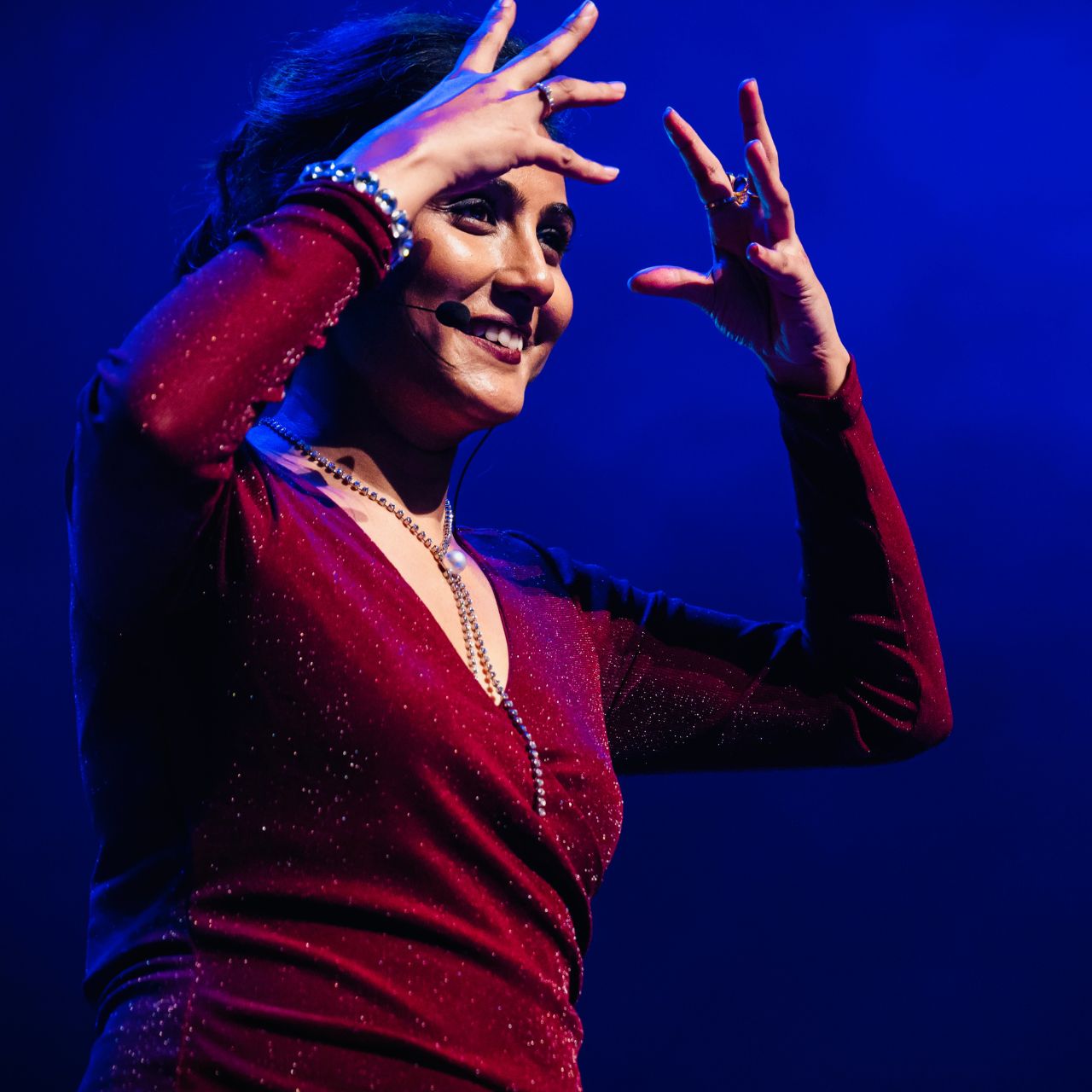 MULTI-SENSORY CONSCIOUS MUSIC CODE COACH TRAINING
---
Early Bird Price: CHF 495 (Instead of CHF 595 – Until 28.02.2023)
Lunch & Snacks: Included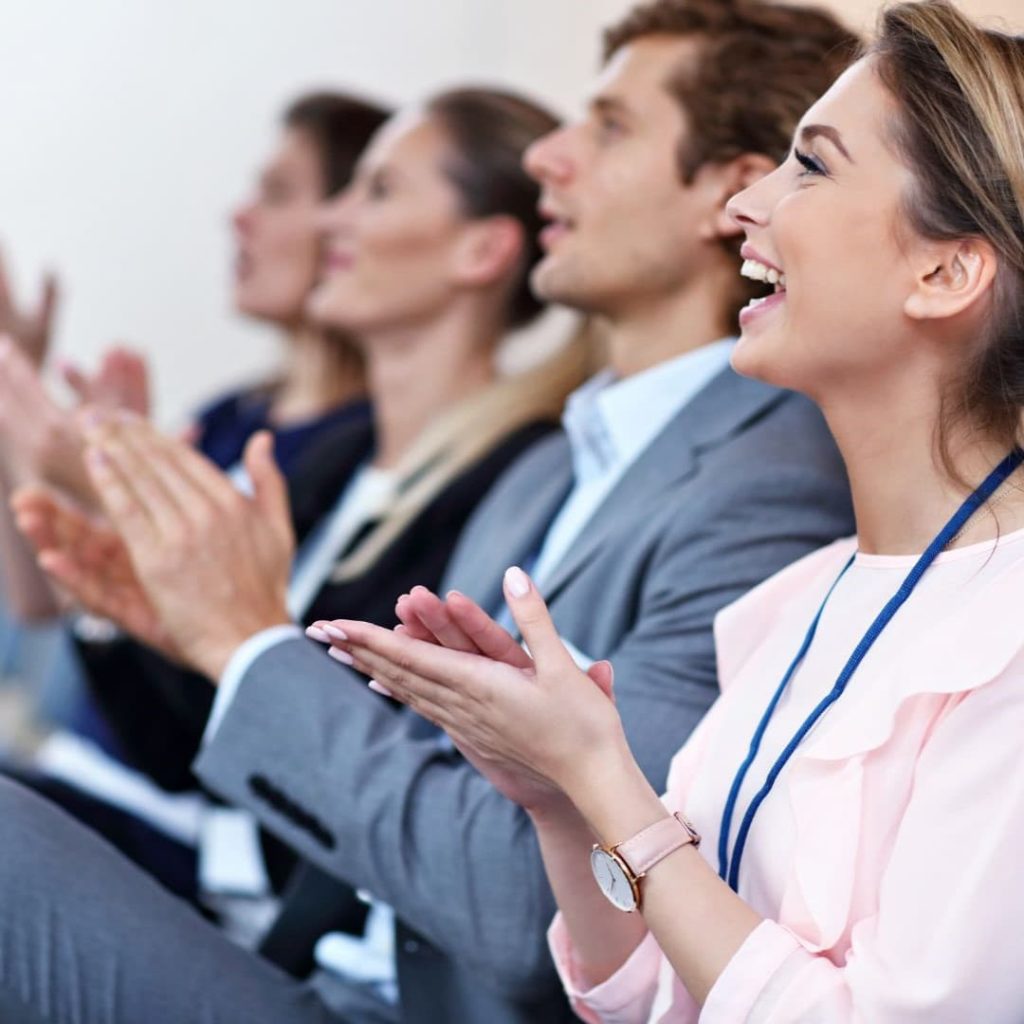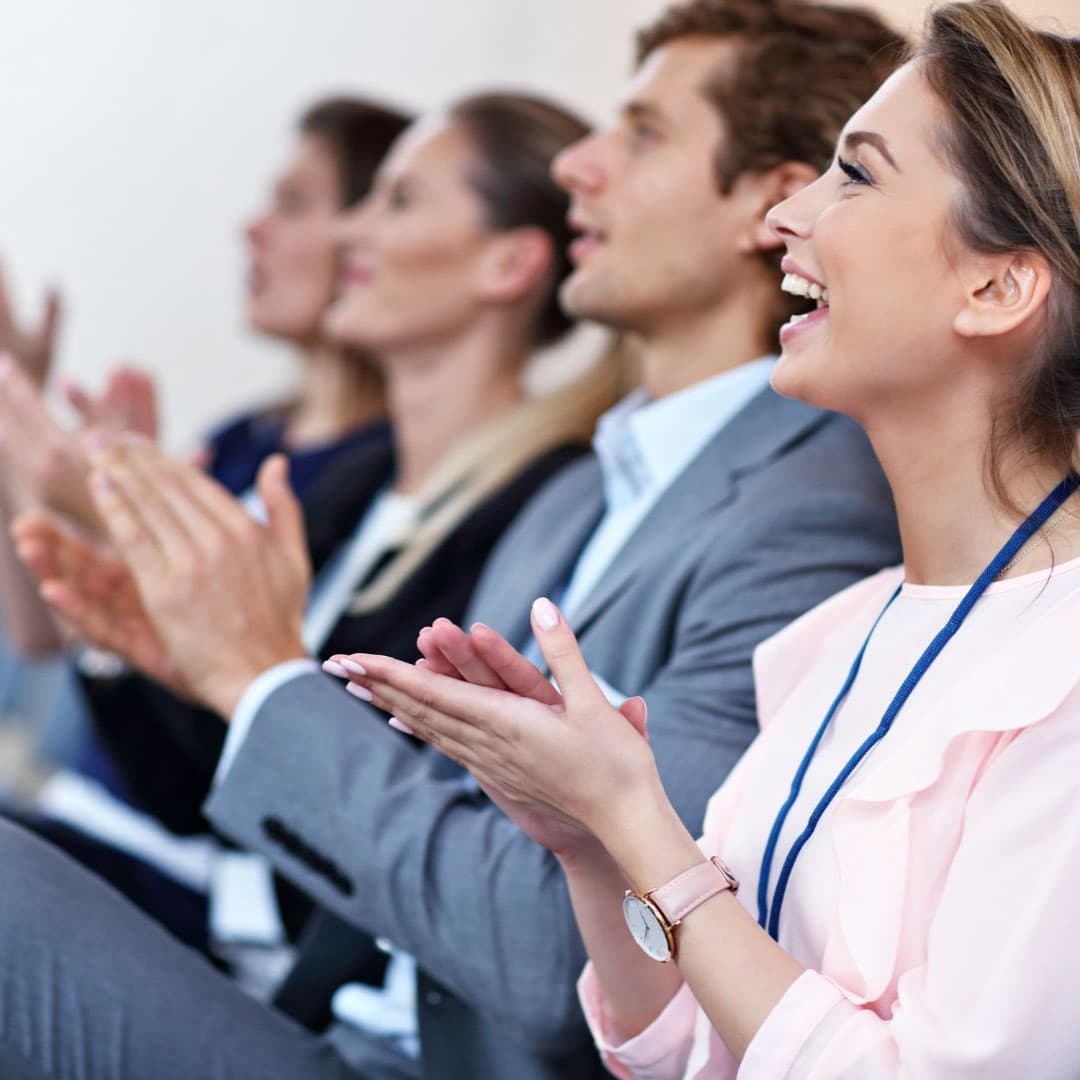 2 DAY UPSKILL WORKSHOP FOR COACHES: 4D LEAN BASICS & CONSCIOUS MUSIC CODE TRAININGS
---
Early Bird Price: CHF 990 (Instead of CHF 1290 – Until 28.02.2023)
Lunch & Snacks: Included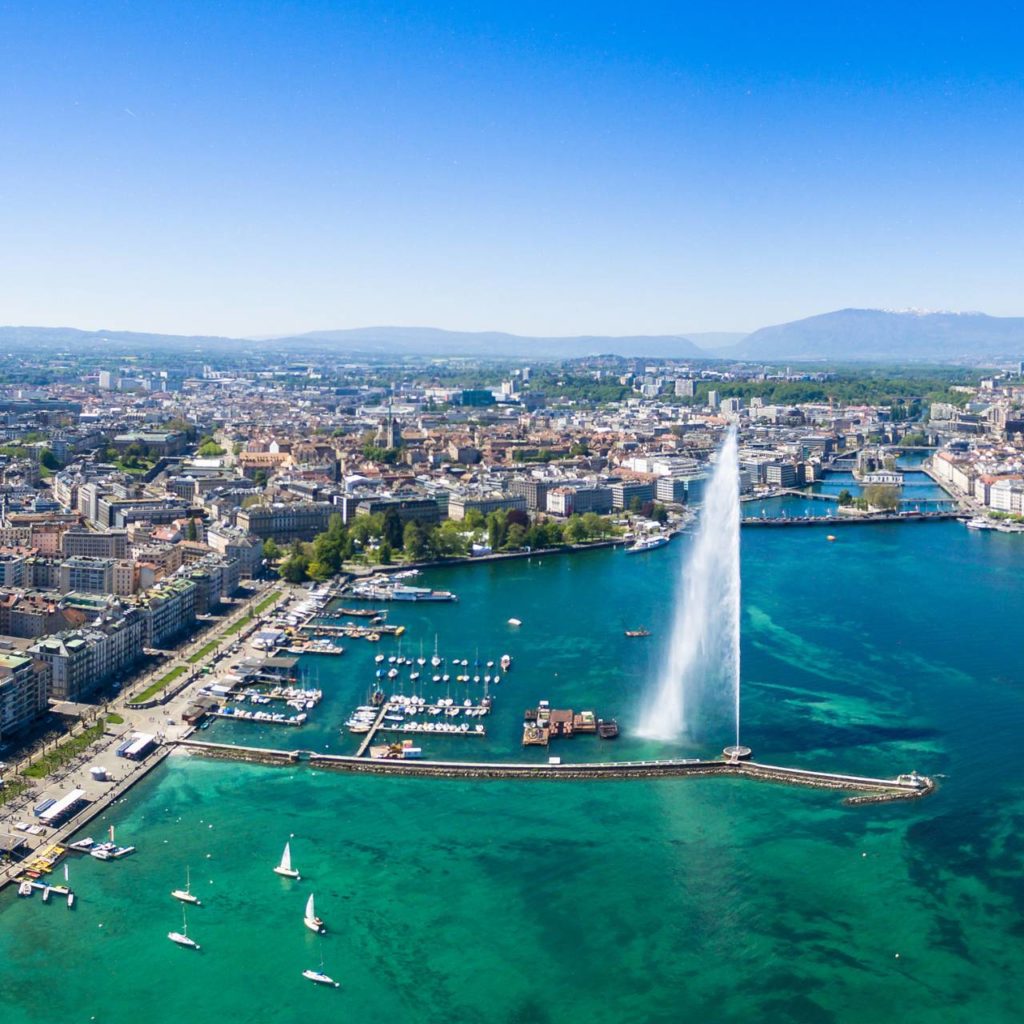 VIP SESSION WITH TRAINERS – BREAKFAST & WALKING TOUR
---
Breakfast | Q&A | Walking Tour in Geneva City-centre
Price: CHF 89
Eligible for: Only those who book either the 4D Lean or Conscious Music Code Training