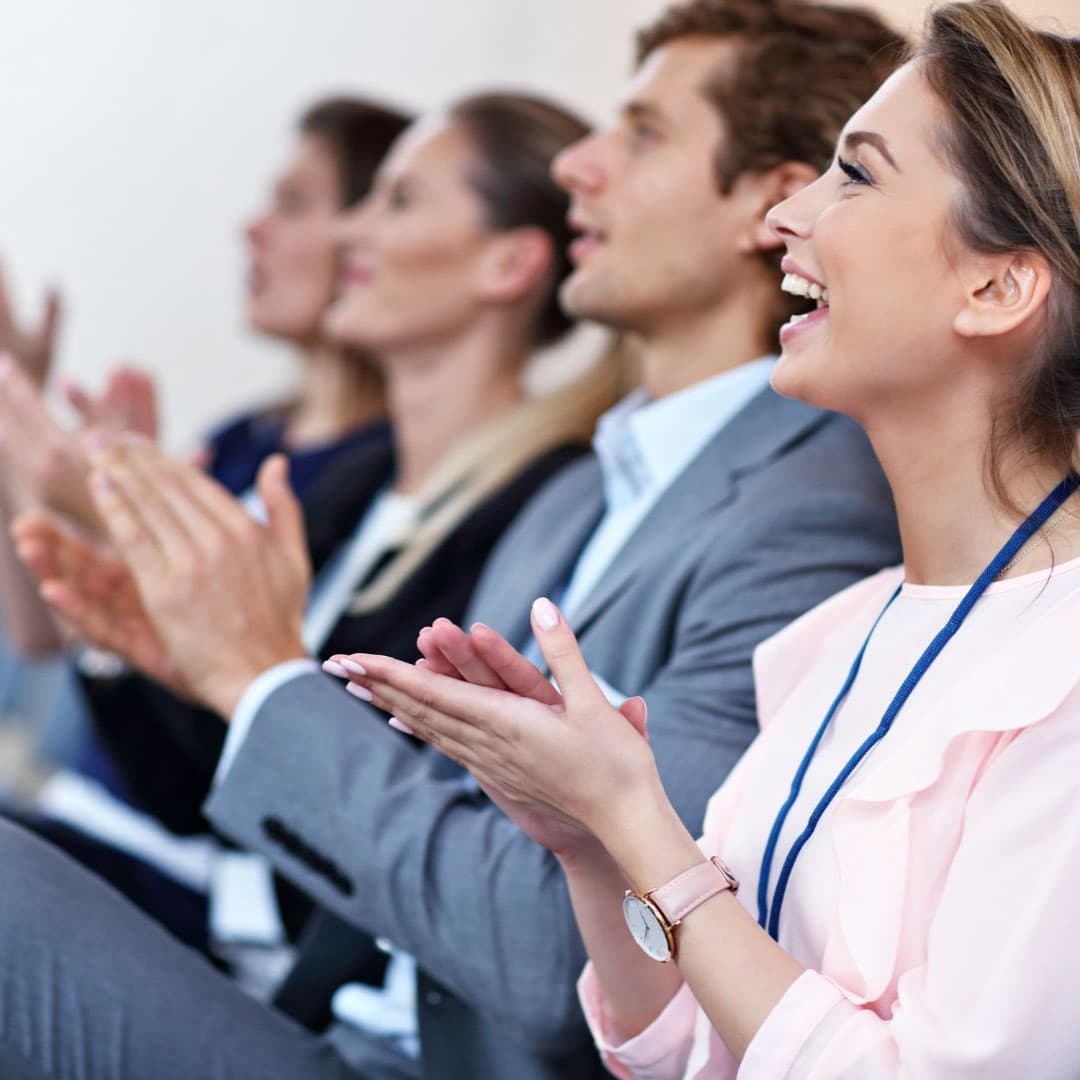 ---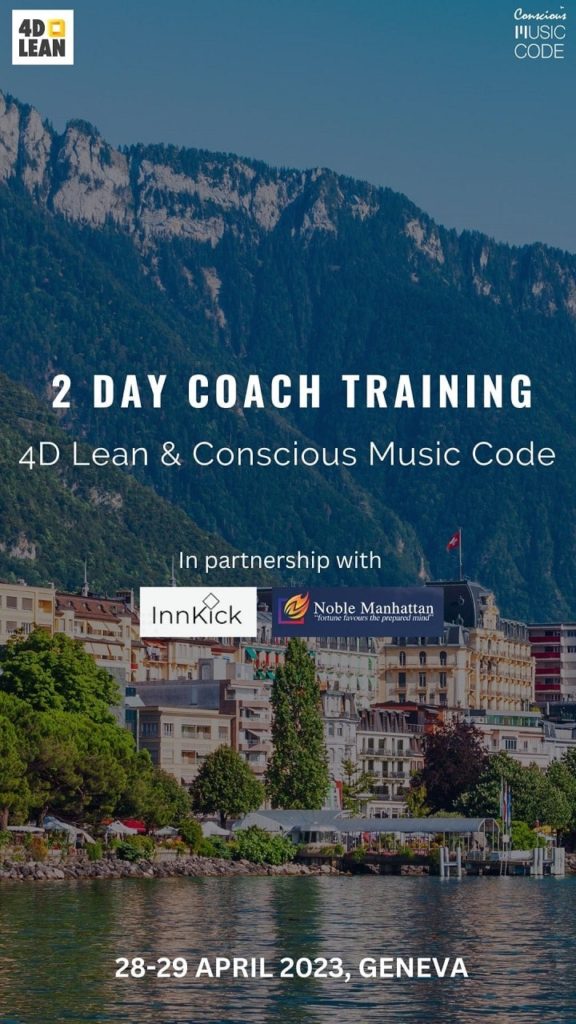 – DAY 1: 28 April-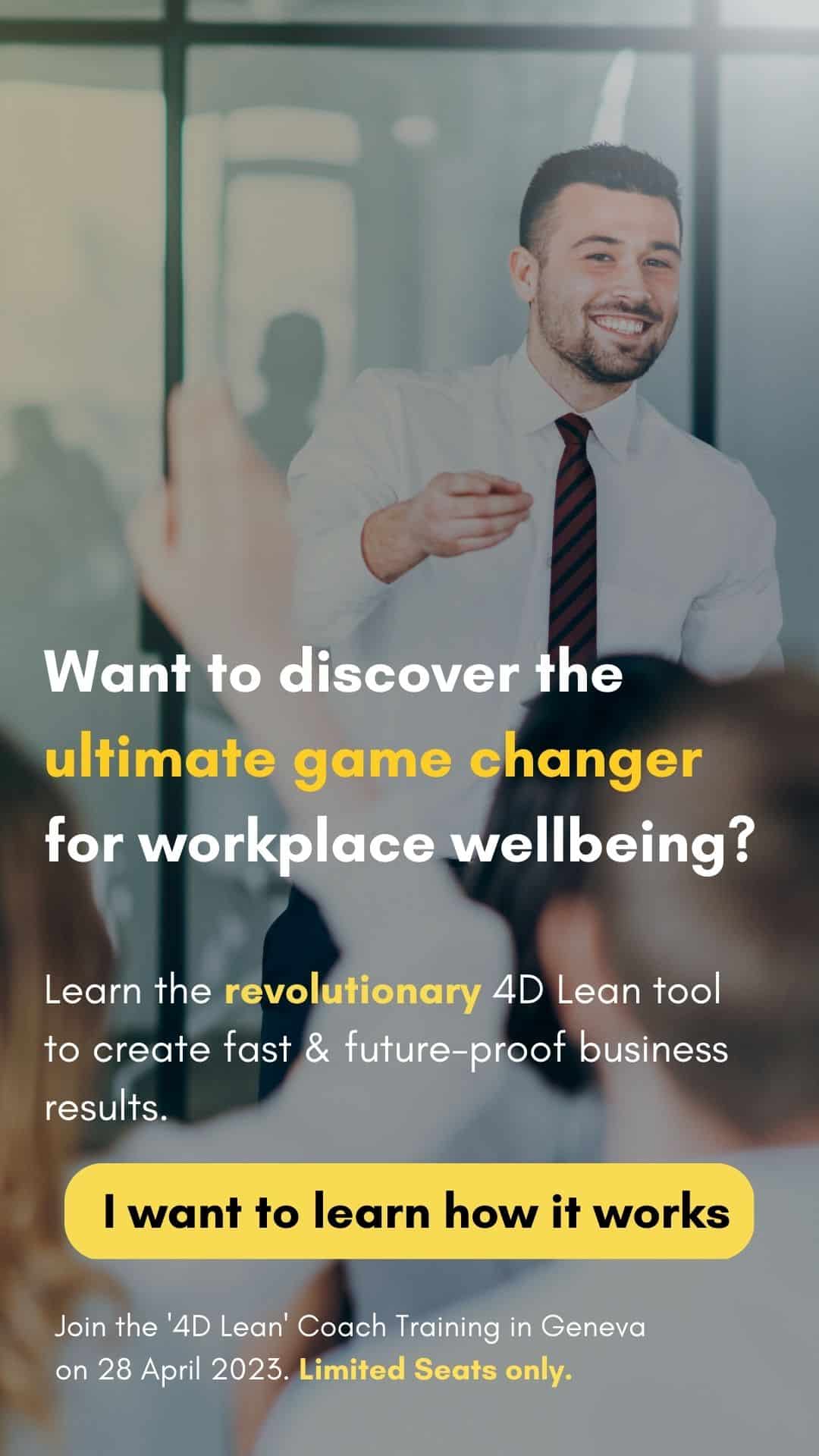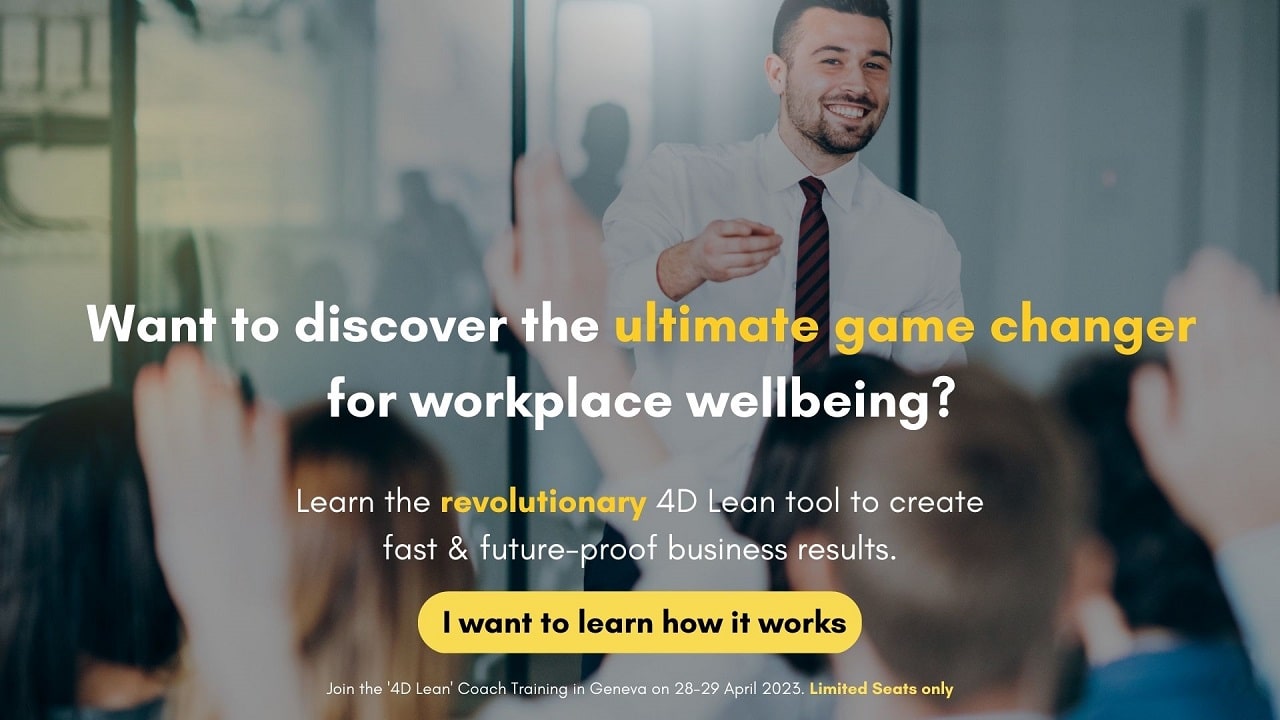 Want to stand out as a business coach? Multiply employee engagement, as a leader? Have the best hiring & retaining strategy? Learn the revolutionary, 4D Lean method – that starts with a powerful Scan/Assessment that measures:
Culture
Vision & Strategy
Mindset
Performance
Leadership
As enablers for:
Engagement – Productivity
Innovation
Connection
Wellbeing – Balance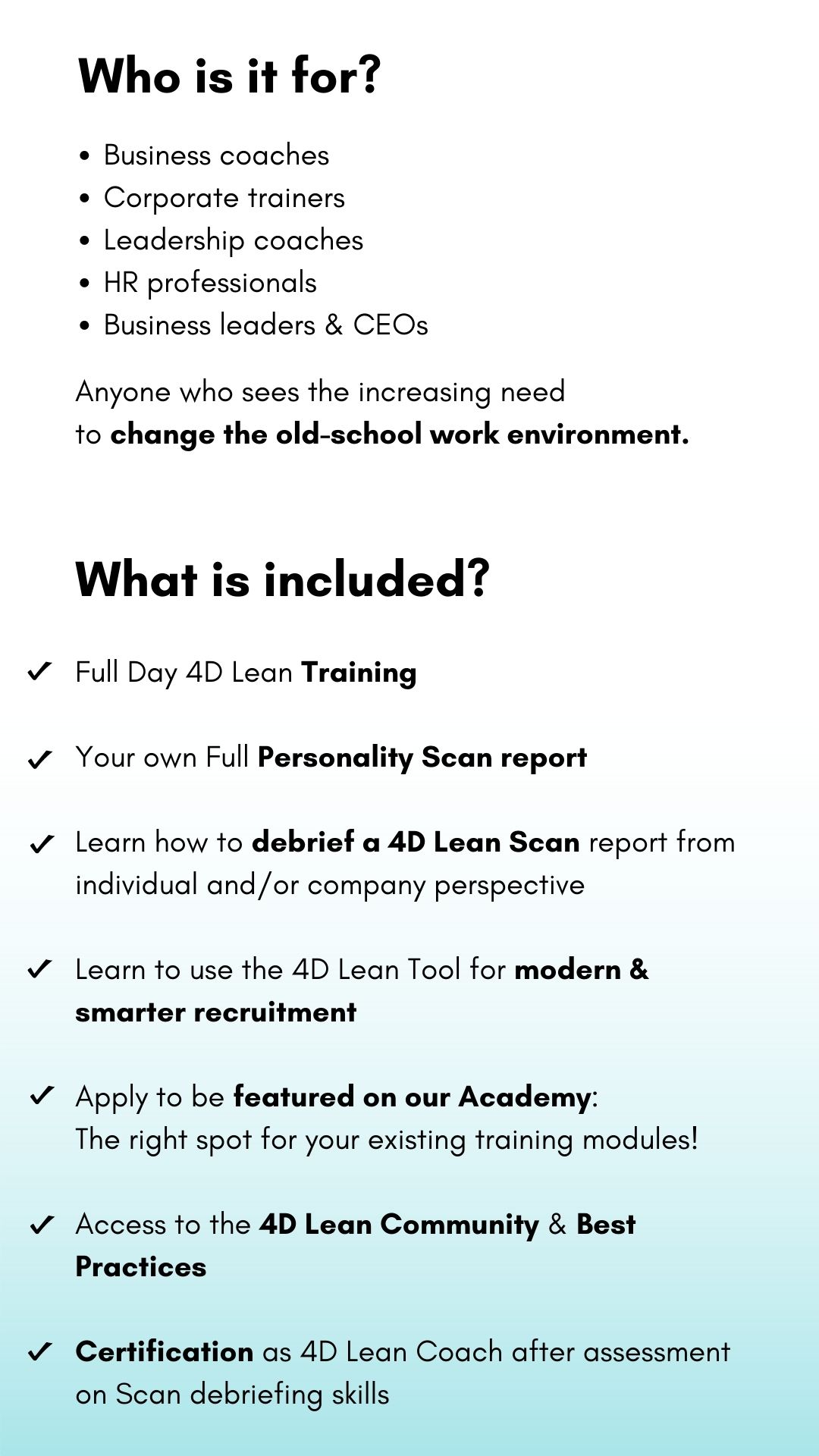 Learn how to use 4D Lean Tool in your own work
Calculate the financial/business impact of soft skills, for your organization or customer.
Measure the #1 factor for business results: the employer v/s employee gap, and what can be done about it.
Predict the risk on burn-out, absenteeism and employee turnover for the organization within 20 minutes.
Discover world's only tool to convert emotional intelligence into effectiveness, in numbers – 4D Lean Scan.
Become aware of the changing needs of new Generations. Attract talent to create right-fit-teams for each department.
Get insight into personality types. Learn the best approach to engage each type of employee.
LEARN MORE ABOUT THE 4D LEAN EVENT NOW
– DAY 2: 29 April-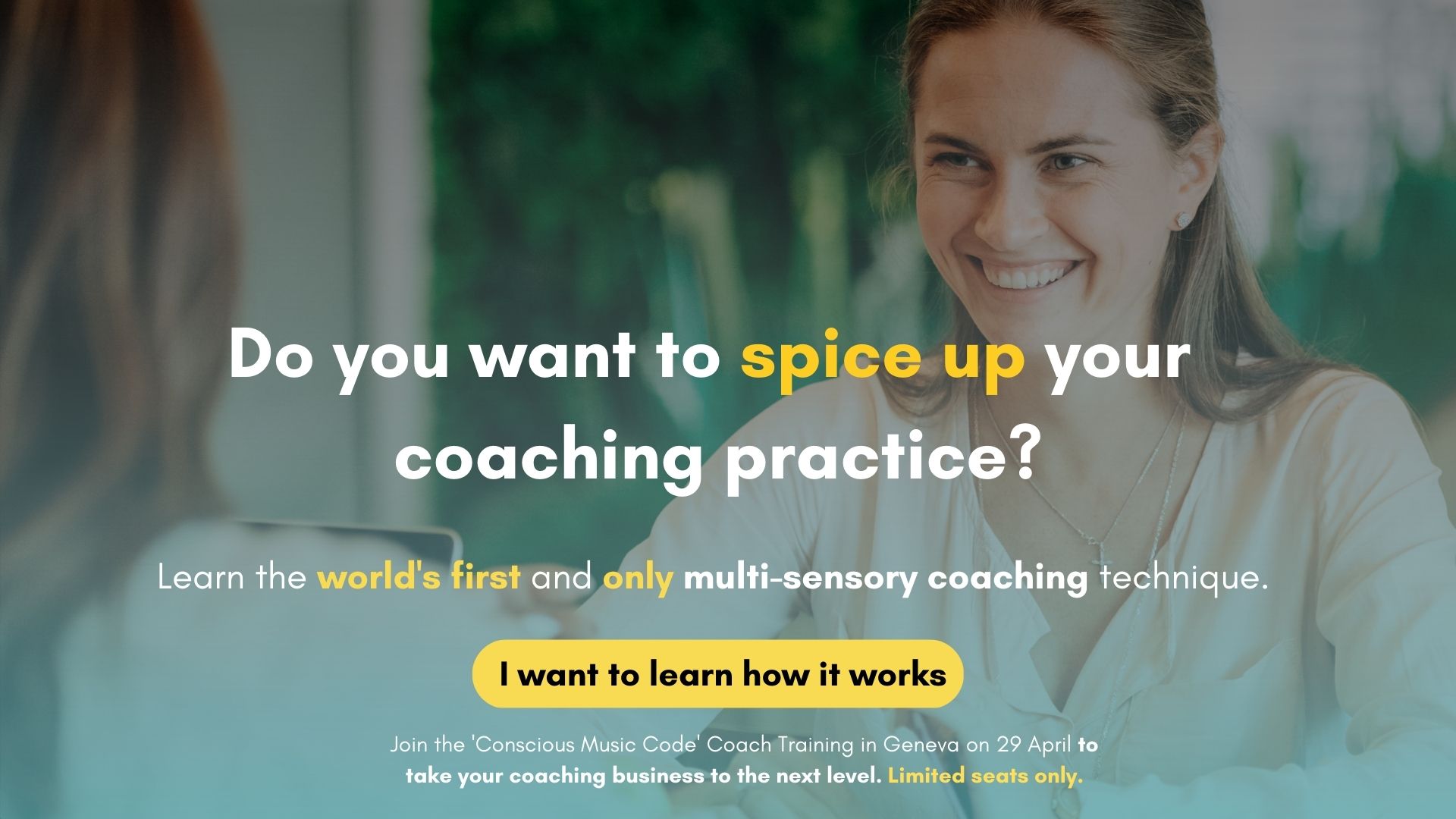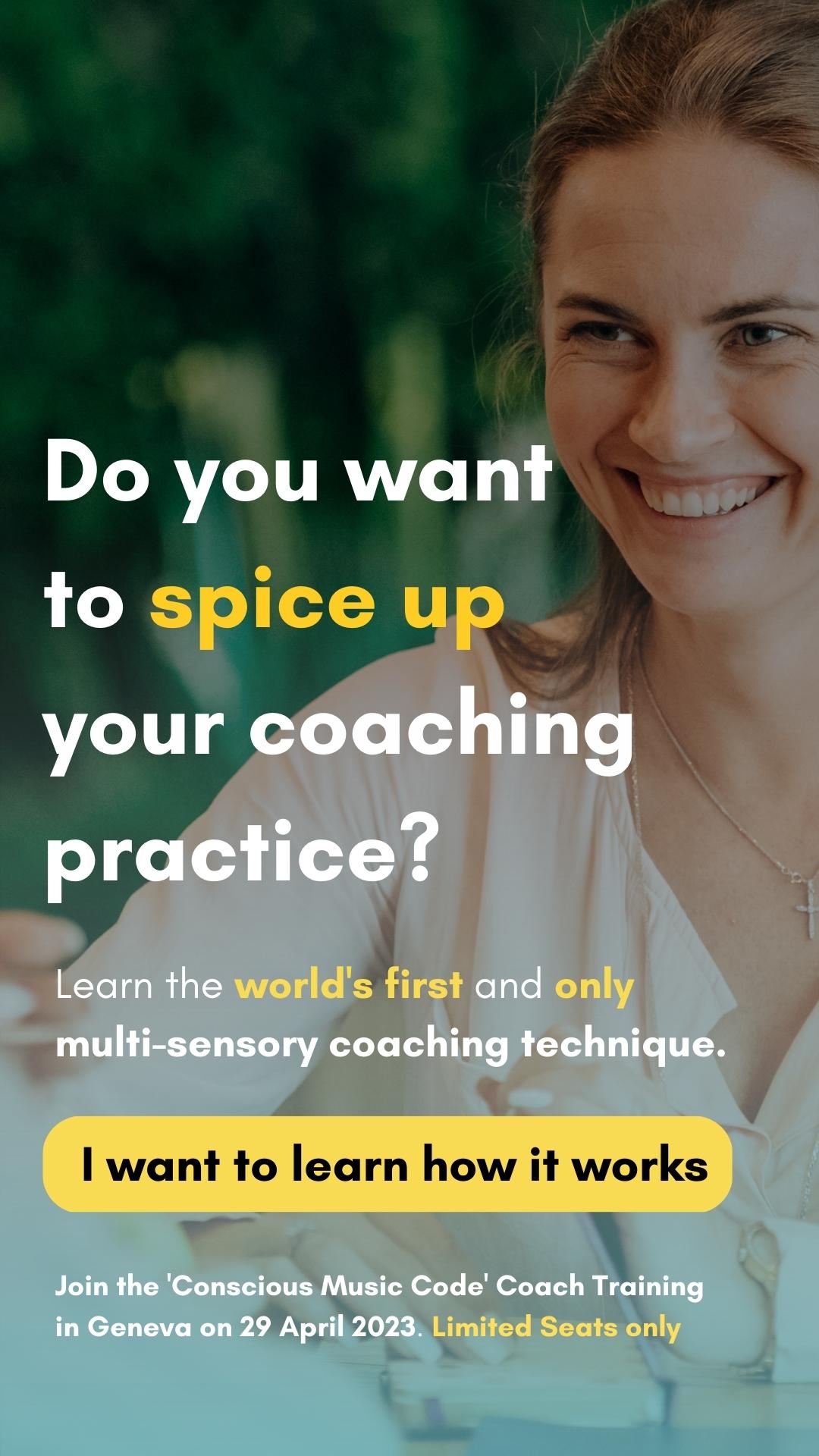 The future of coaching is experiential.
We are entering the era of immersive experiences.
And yes, it applies to coaching as well.
Want to stand out as a coach?
Create extraordinary experiences for your client?
Learn the revolutionary, experiential technique 'Conscious Music Code' that involves using music & aroma to reprogram the subconscious, easily.
Multi-Sensory | Immersive | Engaging | Fun | Experiential.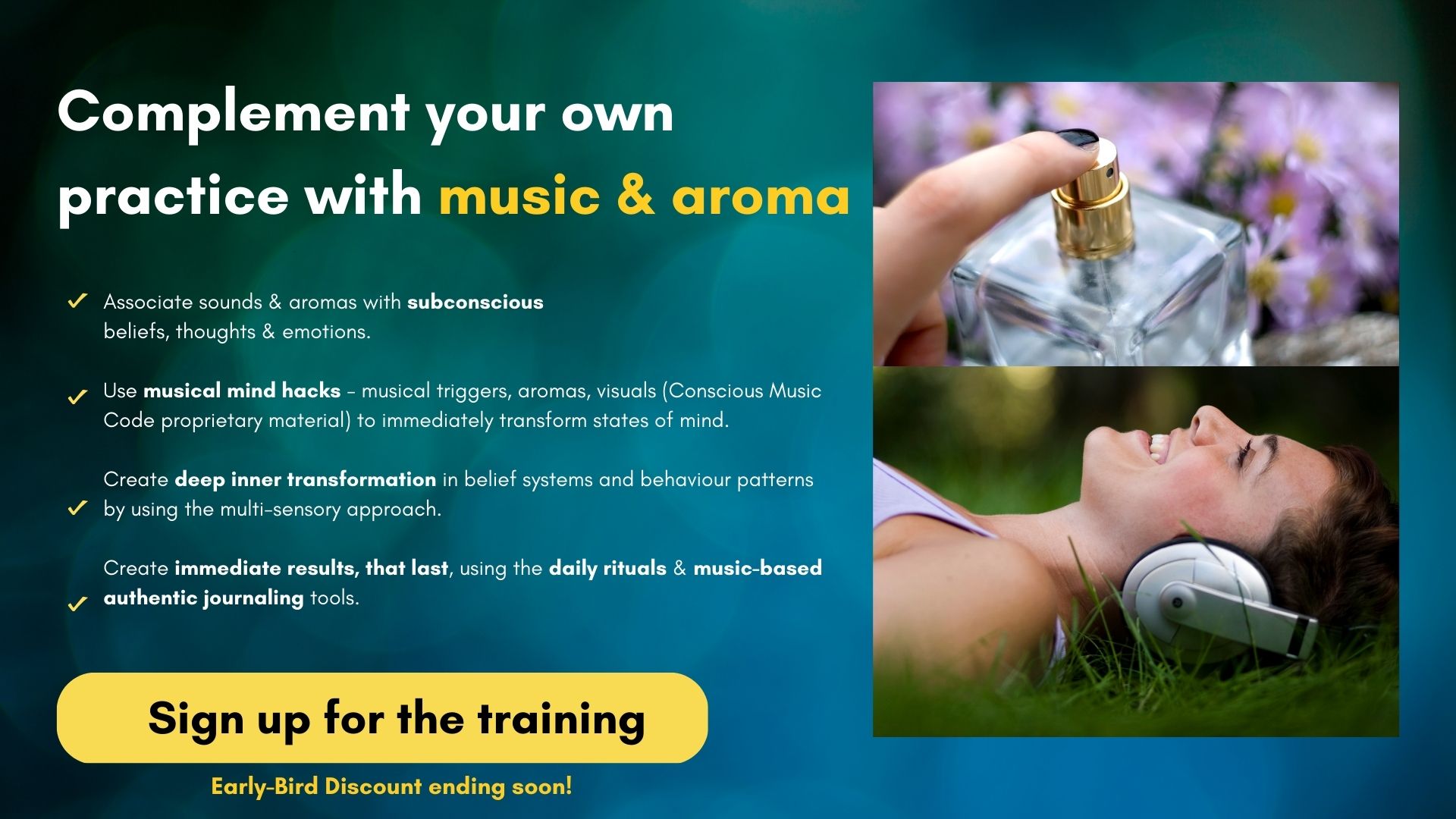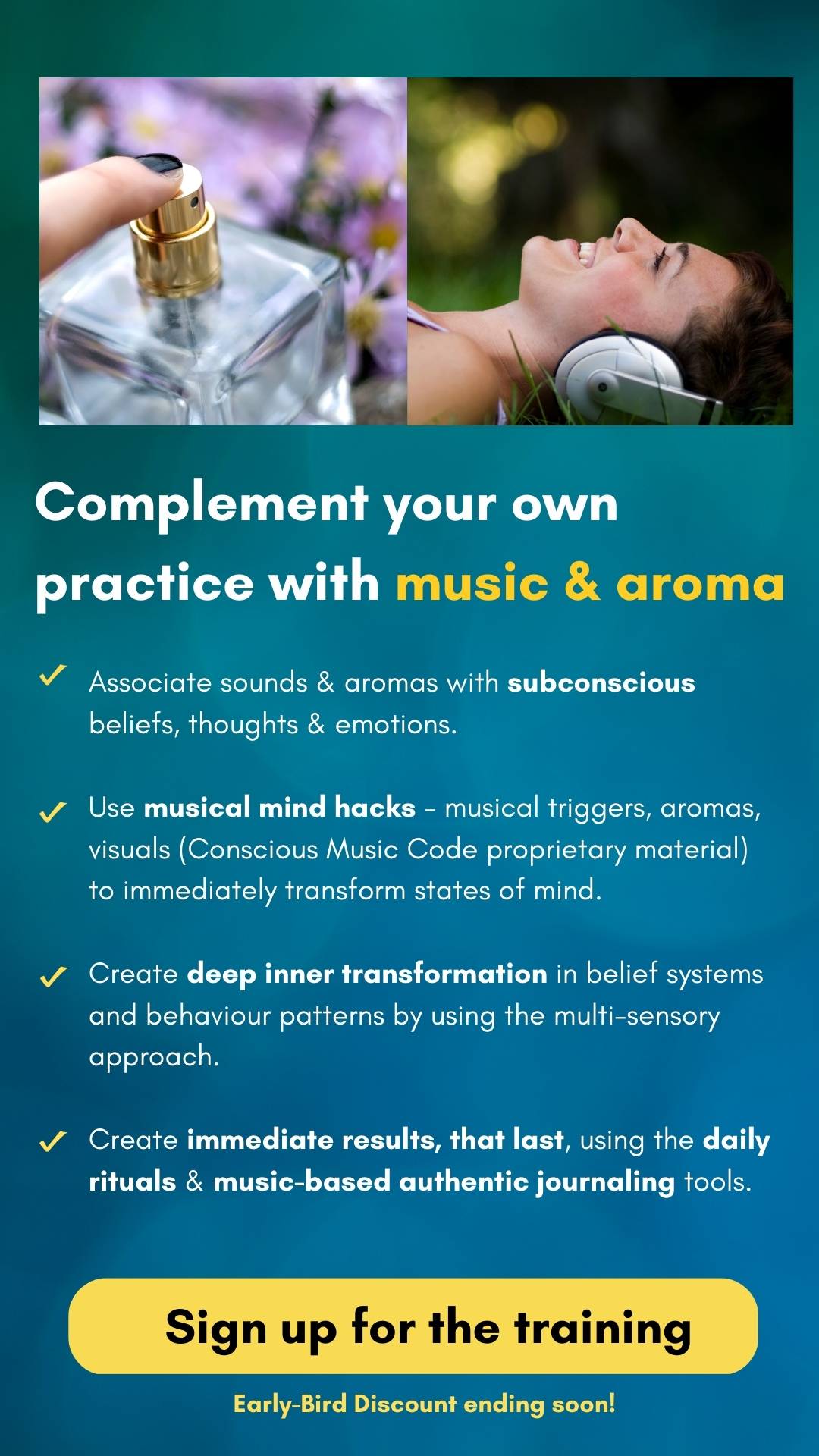 LEARN MORE ABOUT THE 4D LEAN EVENT NOW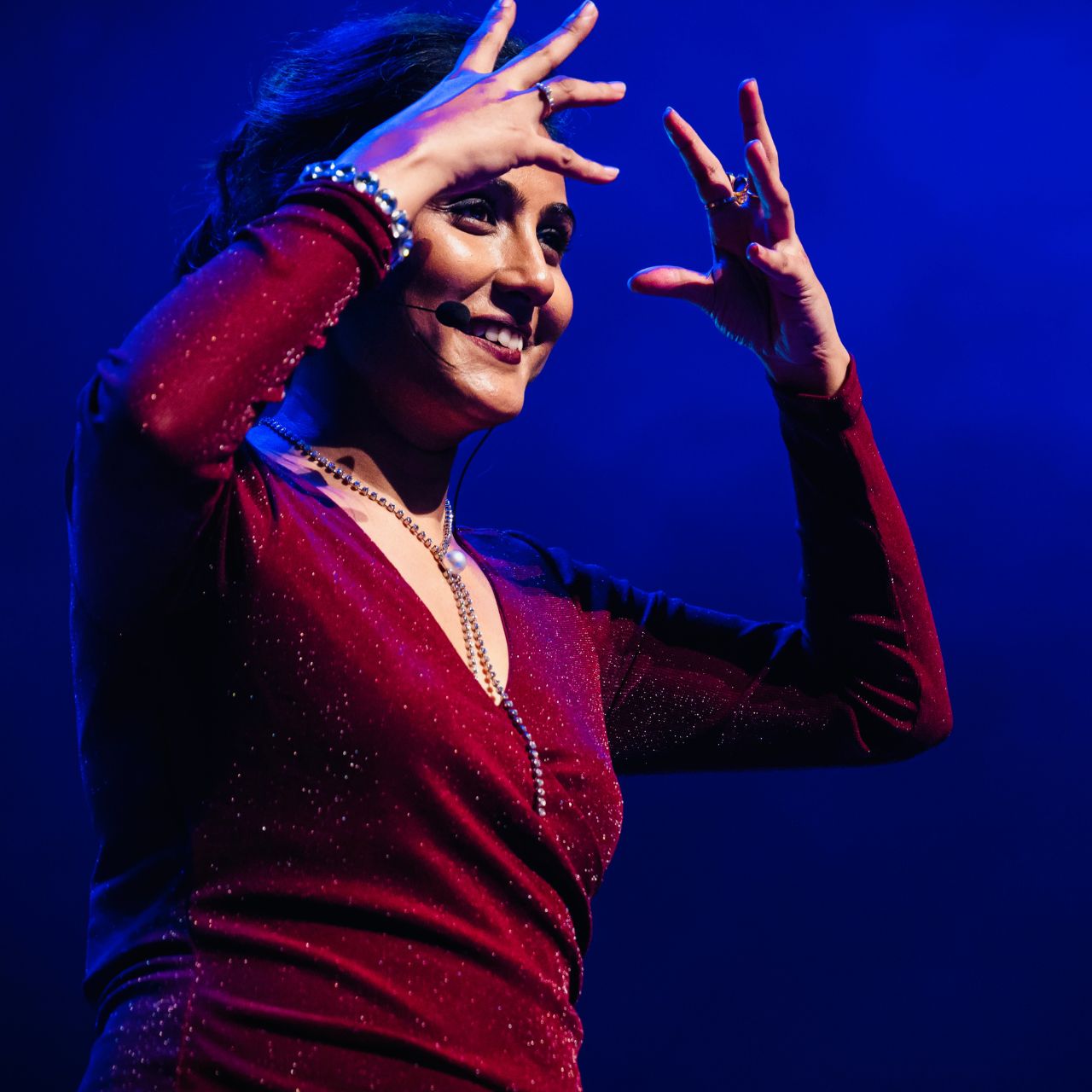 MULTI-SENSORY CONSCIOUS MUSIC CODE COACH TRAINING
---
Early Bird Price: CHF 495 (Instead of CHF 595 – Until 28.02.2023)
Lunch & Snacks: Included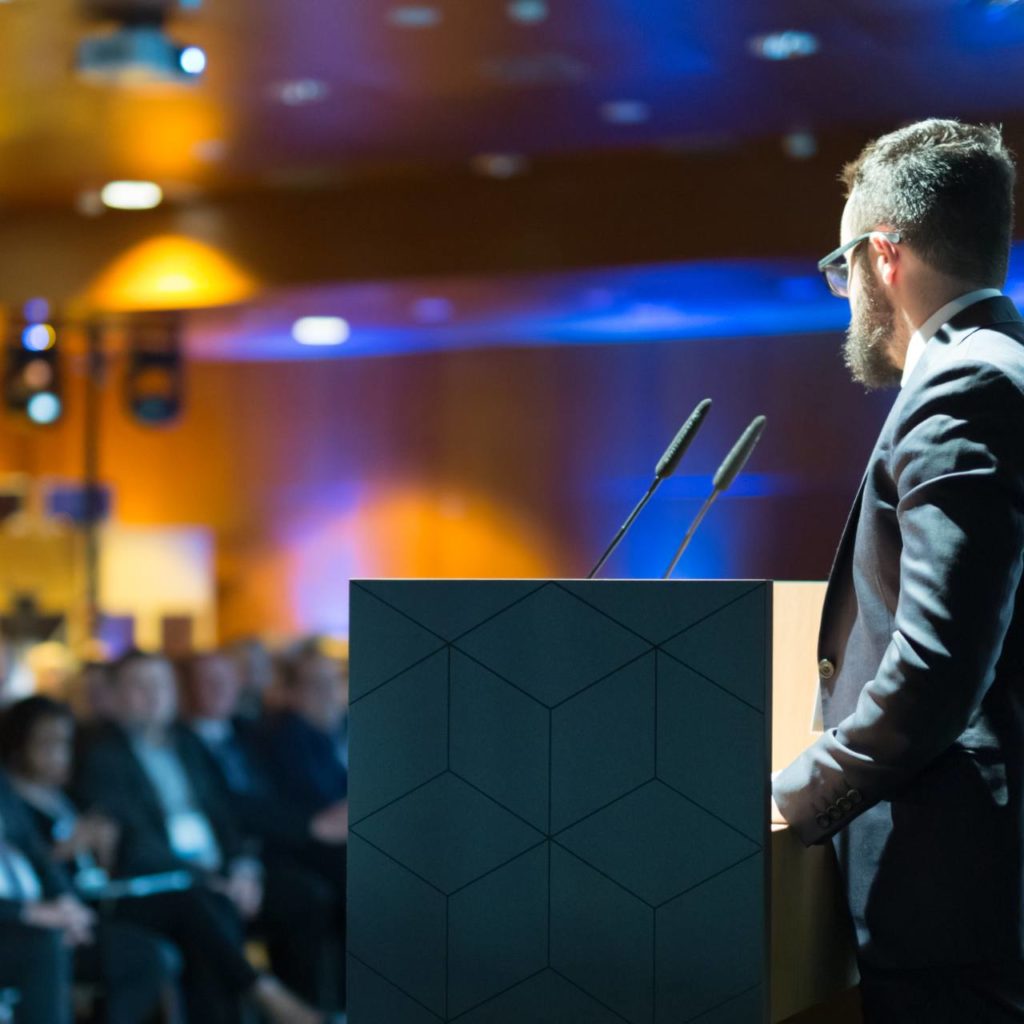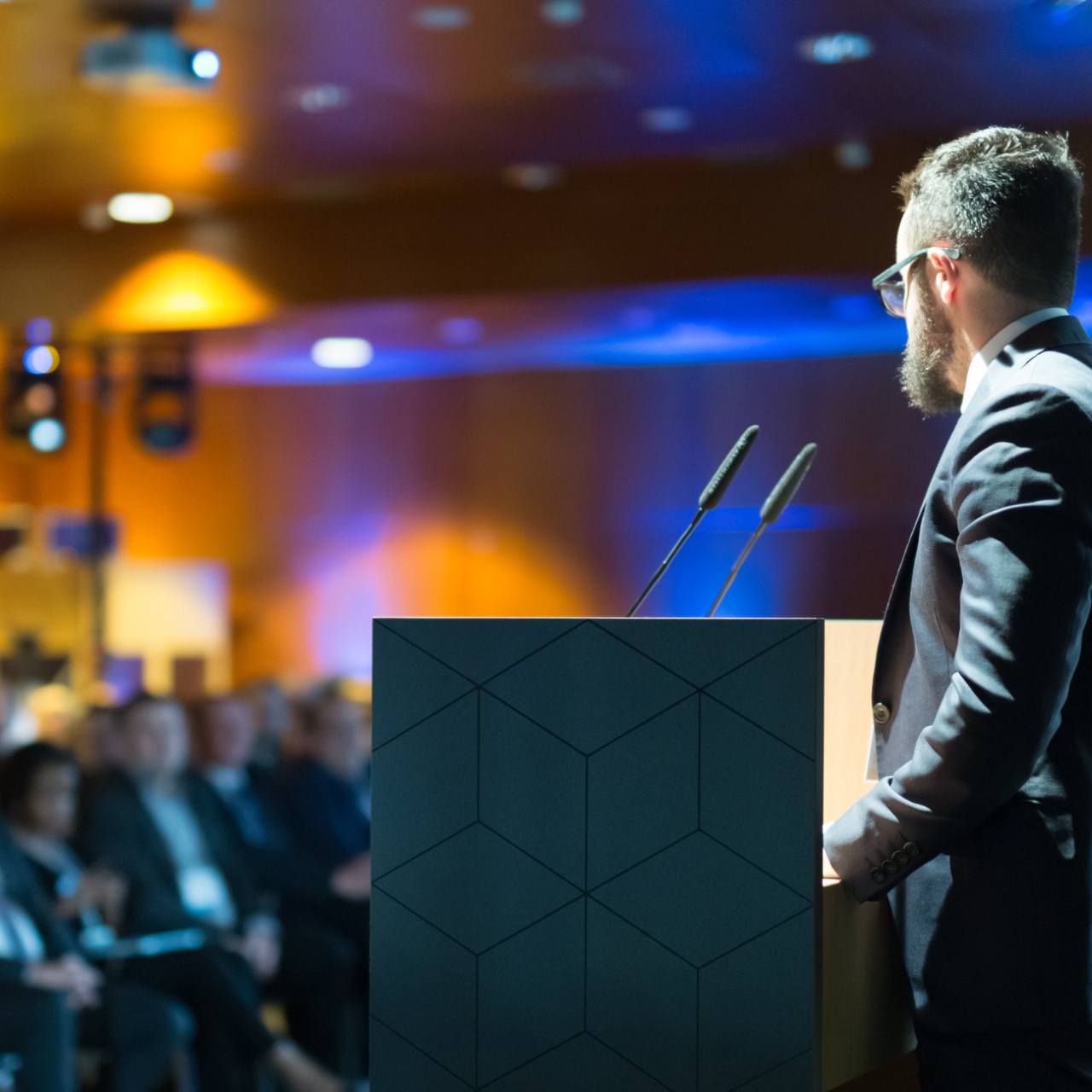 4D LEAN BASICS COACH TRAINING
---
Early Bird Price: CHF 595 (Instead of CHF 695 – Until 28.02.2023)
Lunch & Snacks: Included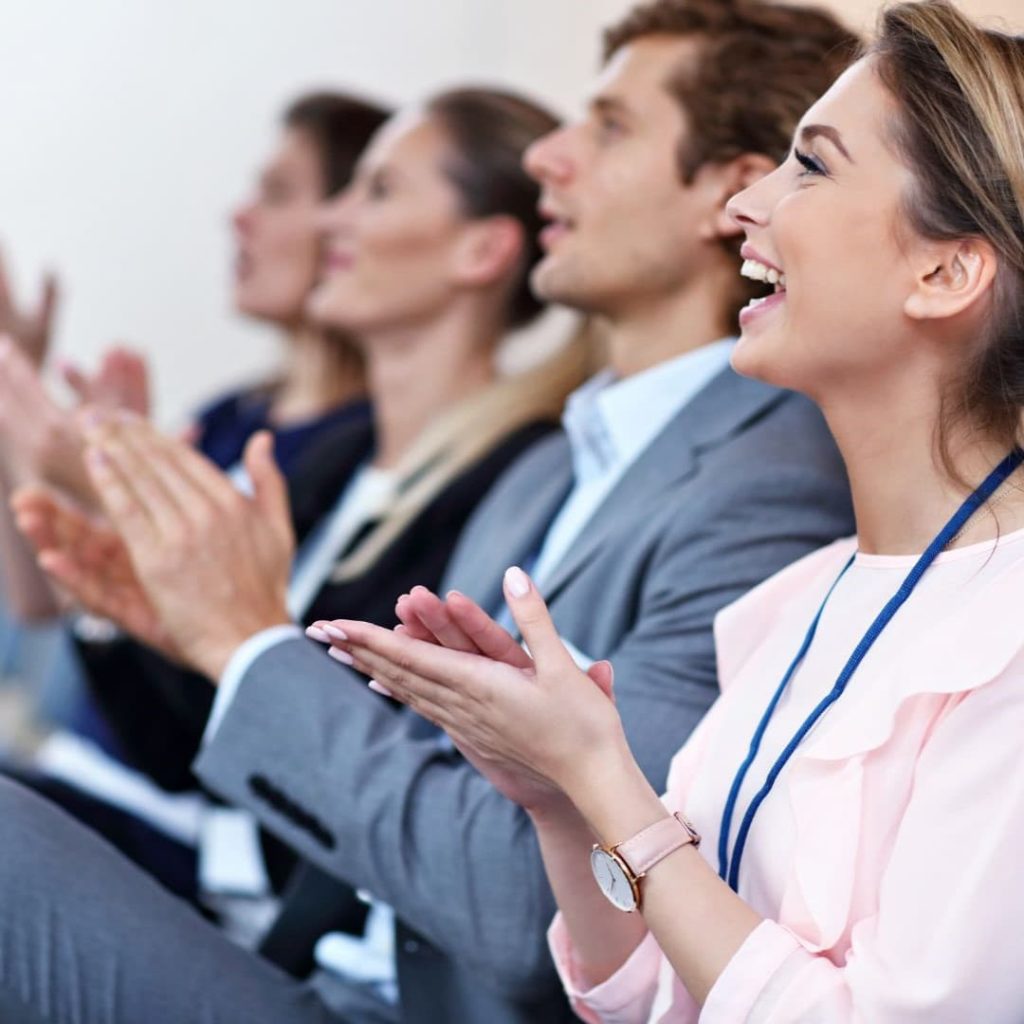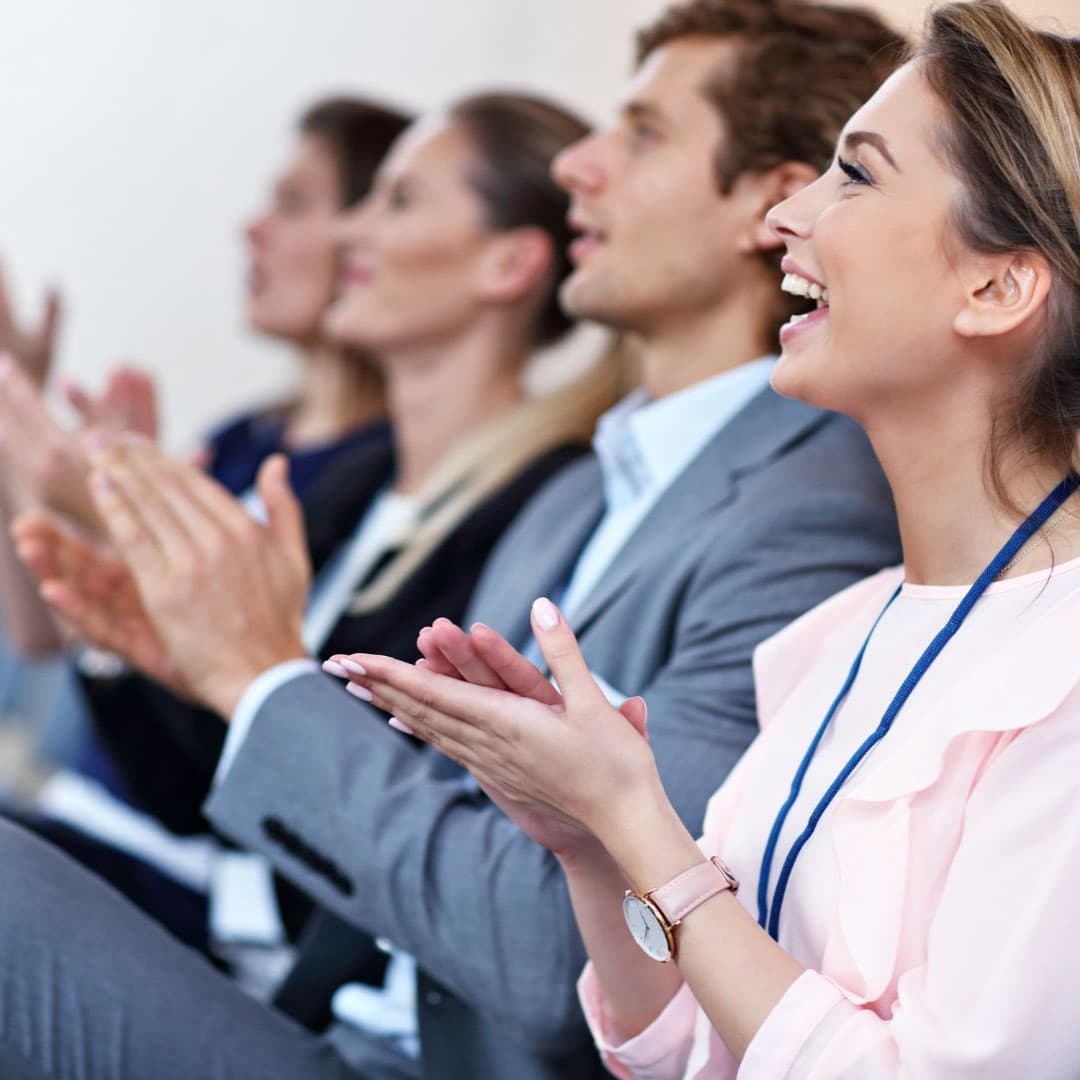 2 DAY UPSKILL WORKSHOP FOR COACHES: 4D LEAN + CONSCIOUS MUSIC CODE
---
Early Bird Price: CHF 990 (Instead of CHF 1290 – Until 28.02.2023)
Lunch & Snacks: Included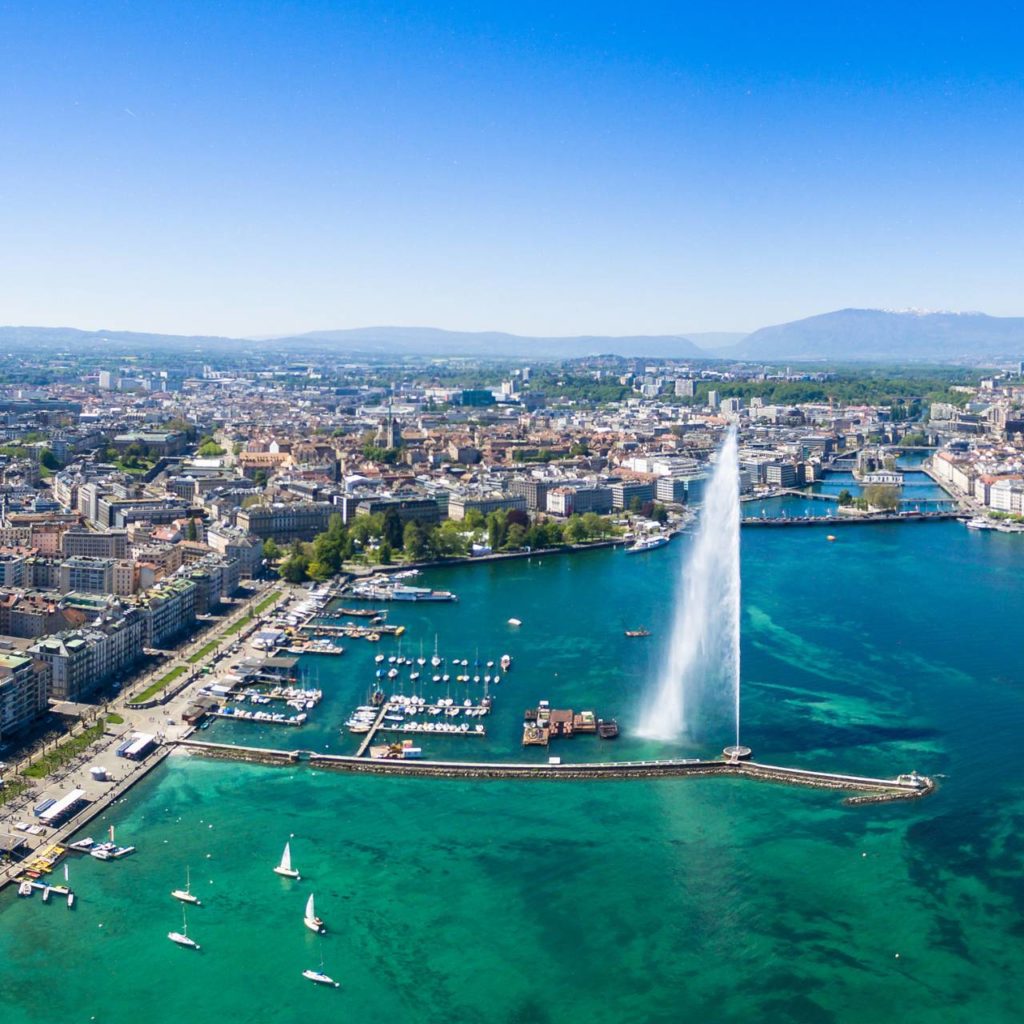 VIP SESSION WITH TRAINERS – BREAKFAST & WALKING TOUR
---
Breakfast | Q&A | Walking Tour in Geneva City-centre
Price: CHF 89
Eligible for: Only those who book either the 4D Lean or Conscious Music Code Training