From experience, I know as a leader, team manager how difficult it can be to motivate your team to attend workshops, that are organized for the whole organization. Normally staff only wants to do their job and sees this not as an opportunity or benefit, rather as a burden and waste of time. We can take the horse to the water, but we can't force it to drink. Yes, it is a vicious circle. Yet to be on the forefront of constant changes, following the latest trends and create a safe, supportive working environment, as leaders we are responsible of personal growth opportunities of our workforce. In this article, you will find my tips to inspire your team to learn.
How Can We Motivate Our Teams?
You need to walk the talk, meaning you are the role model for your team. You need showcase that you attend workshops for your own growth in the company and that you value personal development, give your thoughts, and communicate how it benefited you. One size fit all does not exist. So, here are my tips:
Choose your team members according to their own goals to attend relevant workshops. Tie it to their own needs of personal development.
You might want to give them a choice of different learning possibilities and leave it to them go for it. So, it is more their decision other than ours to allocate a workshop.
Clearly communicate the benefits of attending the specific workshops and offer support. With support, I mean what will happen to their existing workload, who will be backing up and addressing all tasks during their learning journey.
One effective way to incentivize staff to attend workshops is by offering paid time off. This not only gives employees the opportunity to focus on their personal development, but also shows that the company values their growth and well-being.
Another option is to offer bonuses or promotions for attending certain workshops or completing training programs. This can motivate staff to take advantage of these opportunities and work towards advancing their career within the company.
Ensuring Lasting Impact: The Aftermath of Workshops
The after-math is equally important, like having one-on-one discussions with participants to gather insights, discuss takeaways, and explore how they can apply their newfound knowledge in their roles. And encourage participants to share with the rest of your team, in short sessions, presentations and workshops to spread the word and empower them with giving them the lead.
Again from experience I know, attending a workshops is one thing, but adopting it and embedding it in the day to day operating rhythm is another story. Track progress regularly, could be for behavioural workshops, human skills, or hard skills. You as a leader are responsible to make sure that new learnings are used and adopted. If there are roadblocks on this way, address them, talk about them and encourage your participants to own the suggestions and improvements.
Learning is a never ending journey and attending workshops for personal development is crucial for the growth and success of both employees and the company as a whole. This needs to be in your company culture and being communicated clearly.
I hope these tips to inspire your team that I have created based on my experience will be helpful for you. Leave a comment below or contact me, if you have any questions.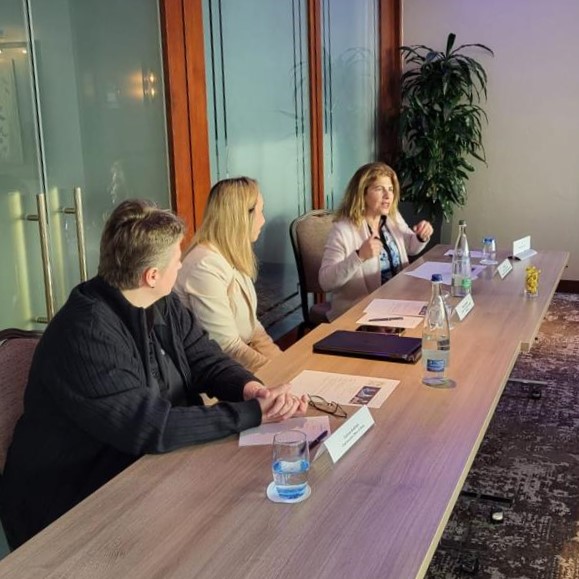 Do you need help about how to inspire your team to learn?
I love to work with professionals and leaders to assist them in their career journey, equipping them with the tools and techniques they need to perform at their best.