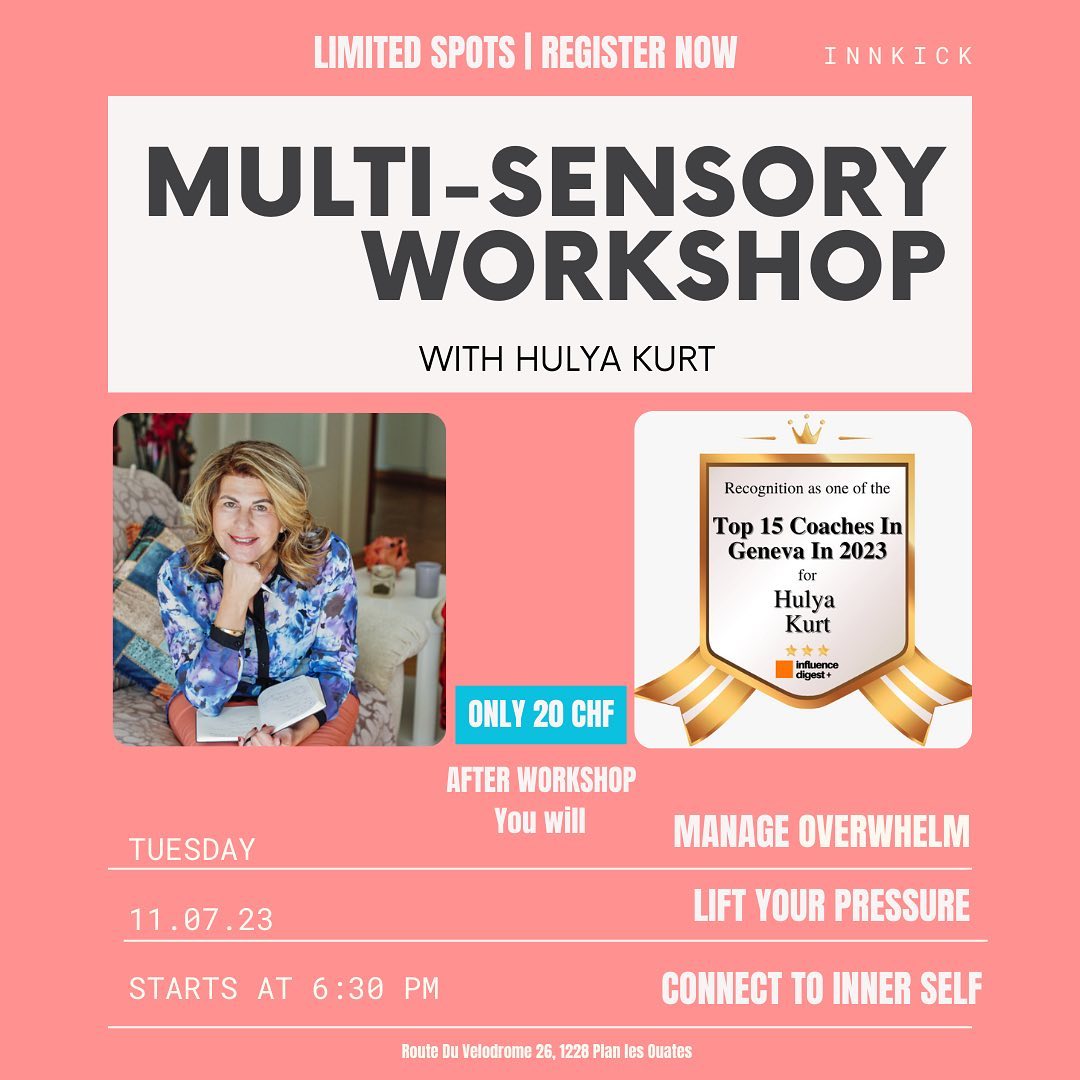 ---
Join this workshop to manage overwhelm, lift your pressure and connect to inner-self!
What about a new way of learning how you can master your emotions and thoughts in a sustainable manner? Whenever you need it , whenever you feel it. Join my introduction to "Multi-sensory "workshop!
A quick, powerful sensory mind-hack session to transform the state of mind, immediately. Using all our sense, smell, sound, and somatic movements to the beat. And we will do a blind test – 4 D lean – understanding better where you are in your professional life compared to the aroma you will have selected…
Price: Only 20 Chf
Location: Route du Velodrome 26, Plan Les Quates, Geneva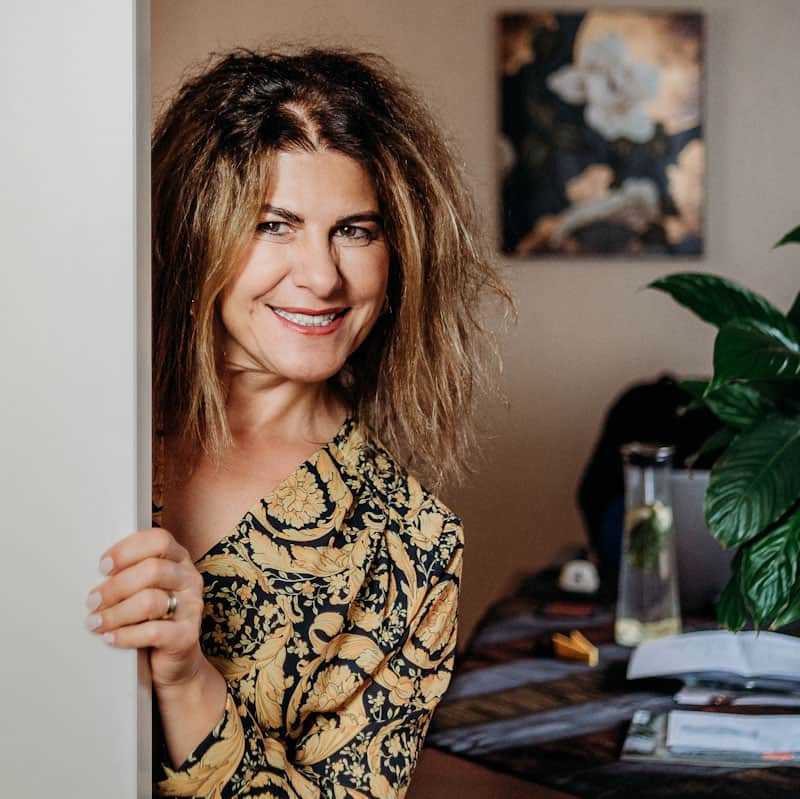 Workshop Led by Hulya Kurt – Life & Career Coach
Hulya loves to work with professionals and leaders to assist them in their career journey, equipping them with the tools and techniques they need to perform at their best. Gives the participants key take aways and practical & sustainable ways to add to their toolkit.
More information about Hulya: Who am I?